Let's partner to give you the strategy, visual design and confidence you deserve to turn your passion into profit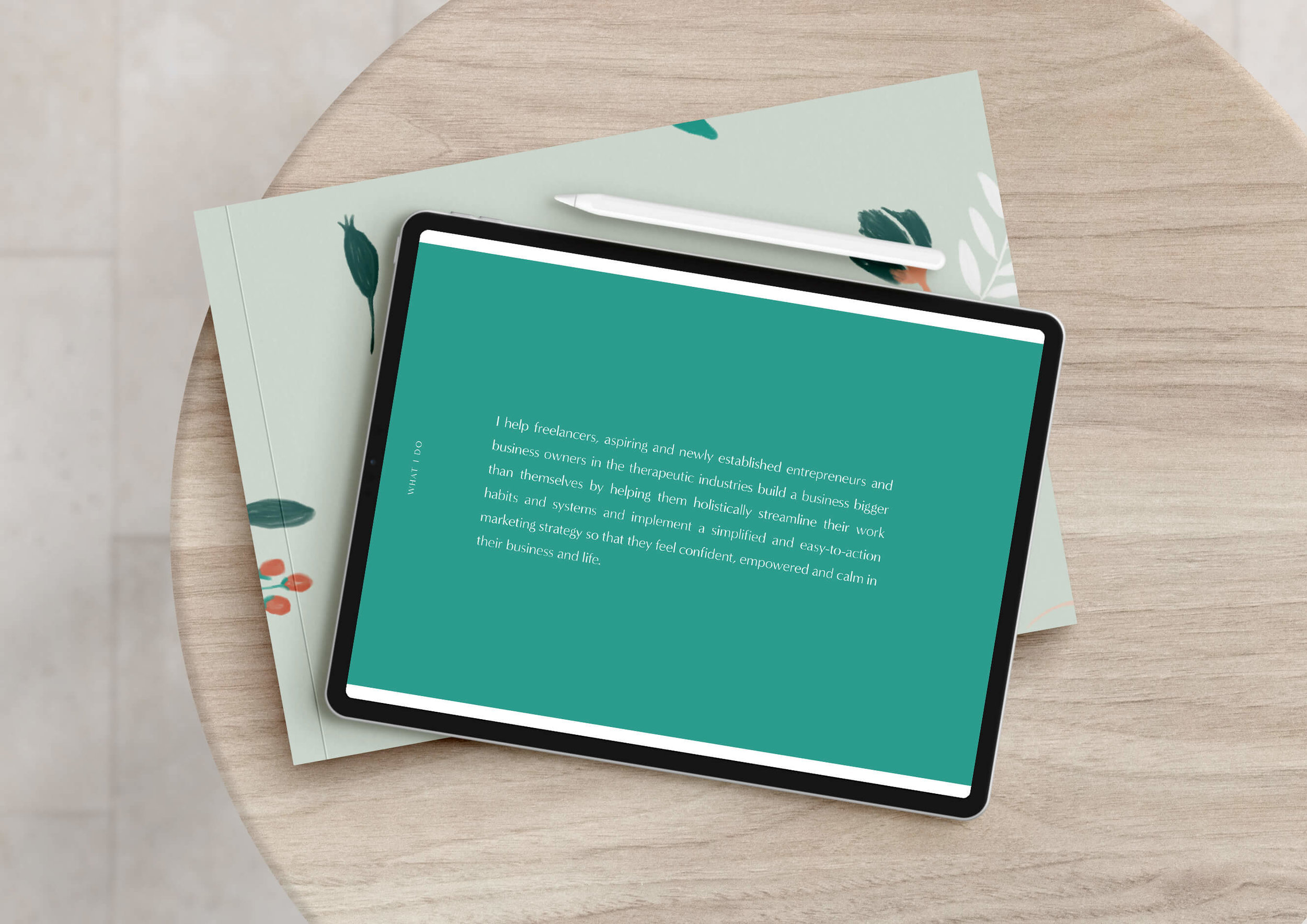 Cultivating your confidence through beautiful and meaningful visual brands which start with an intimate understanding of your unique story
I don't do superficial, half-in or just because. And neither do you. You're entirely invested in your dream and passion and craft and I love you for it! But you need more to make it sustainable, profitable and everything you dreamt running a business would be.
You need hefty serving of clarity, with a side order of storytelling and a lifetime's supply of confidence. A confidence in who you are, what you stand for, your people, what makes you different and special and amazing. Confidence in your voice, vision and visuals.
In 2 words, brand confidence.
And I don't need to tell you that this confidence, in your work and skill and ability to make it profitable, becomes your overall personal confidence. Trickling into every area of your life.
And that, sweet entrepreneur, is what you deserve.
How partnering in strategy and design gives you confidence
Something I believe wholeheartedly in. Knowing your brand, your people and your services or products intimately is the gateway to confidence. It means diving into a journey of discovery that requires you to be open and available. It means giving yourself the grace to dive into the heart of who you are, as a business, and the space to really understand how this manifests in your strategy.
It's quite magical, and while it is what you'd consider the hard work of building a brand, it's the part that pays the most dividends and provides the most clarity and is worth every minute spent scribbling notes and answering questions.
A curation and refinement of your brand intimacy. This is where I step in and help you craft your discoveries and clarity into a brand strategy that makes sense. One that find easy to understand and easy to implement. This is the heart of our collaboration, and the step in which we establish your the goal of your visual brand and creative direction. It's what every single design is measured against, allowing for a visual brand that is deep and meaningful.
Not just a logo. This is a comprehensively designed brand experience woven with meaning and built with intention. Design that is aligned to your brand intimacy and strategy and tailored to your people. It's the part of the project where we find that wonderful and thoughtful harmony of oh-so-very-you and oh-so-very-them too.
This extensive graphic library of logos, patterns, textures, illustrations, stock photos, colour story, typographic hierarchy and styling and marketing materials means you have everything you need to market yourself, connect with your people, and make your dreams profitable. Every element is specifically designed or chosen with purpose to help you reach your business goals.
This book is where everything comes together: intimacy, strategy and visual branding. Usually in excess of 60 pages, this is yours to keep and reference for years to come. It will give you the knowledge and confidence you need to manage, maintain and grow your brand with integrity and in a way that is completely aligned to your vision. In the first half it details your who you are, what you do, why that's important, your values, your voice, your communication goals, your people, your personality attributes, your keywords and copywriting launchpad. In the second half we go into each and every design element included in your graphic library, which colours they're available in, where they're filed, what they're used for and real examples of them in action.
Freckled Clients
I partner with clients who I feel fiercely drawn to, whose stories inspire me and whose drive to create a business that supports their dreams and their family could make me ugly cry.
My clients make me feel all the heart eyes
You deserve a brand you are insanely proud of!
Brand Design and Strategy starts at $2500
Ready to turn your passion into profit?
Book your complimentary Brand Basics call where, together, we tackle your current strategy and where you're struggling the most to connect with your ideal clients and customers.
You'll walk away with an action step you can implement in your business immediately to start creating a brand experience that is more aligned to your people and results in a more confident you that boosts sales!